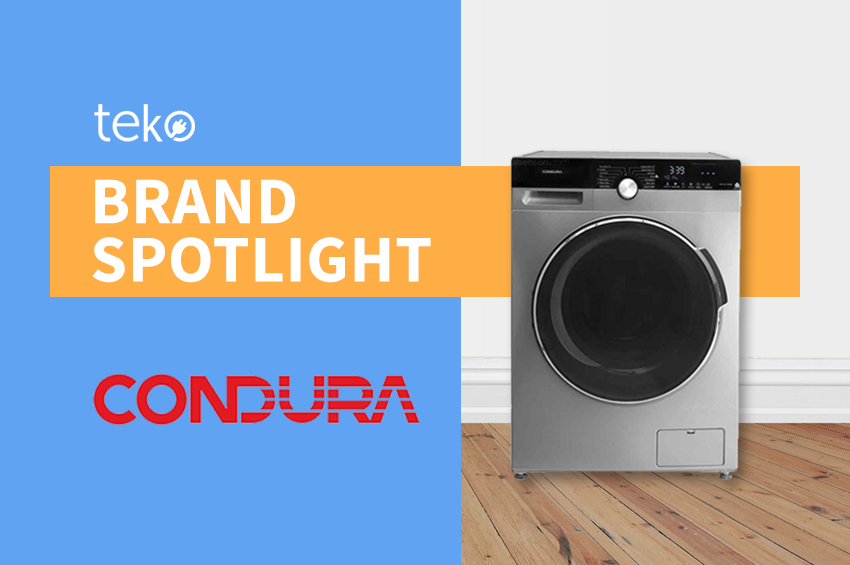 Condura is a brand that is proudly made in the Philippines! Wholly owned by Concepcion Industrial Corporation, Condura has set its milestones in providing a wide range of refrigerators, freezers, and air conditioner products, whether for household or business use. And as the largest aircon and appliance services provider in the Philippines, we at Teko.ph can vouch for Condura's superior quality appliances. 
History of Condura
Jose Concepcion Sr., at the age of 60, moved away from a luxurious job as the CEO of a multinational corporation and courageously championed his dream of Philippine industrialization in the year 1987.
At first, it was a challenging undertaking that he and his wife and business partner, Herminia, shared. Later, when import substitution began to take hold, the second generation of Concepcions would follow them. Along with his son Raul, the father embarked on a long and arduous road to integrate the local appliance business and achieve worldwide competitiveness.
The older Concepcion instilled in his children a set of values that he lived and worked by: hard work, engagement, attention to detail, and honesty. His vision and ideals have fostered a tradition of performance and corporate social responsibility for decades.
For over 30 years of what they call "Filipinnovation," Condura products have been engineered to provide quality and eco-friendly products to better serve the unique needs of every Filipino family.
Concepcion Industrial Corporation is one of the leading and most established providers of consumer appliances and industrial solutions in the Philippines today.
Condura Aircon
Over the years, numerous polls conducted in the Philippines have proven that perennial customer favorite Condura continues to be one of the most trusted brands among Filipinos when it comes to cooling their homes. For one, since 2004, Condura has been a consistent performer on Reader's Digest's yearly brand ranking.
Condura air conditioners are your cost-effective way for efficient and next-level cooling. For example, their window types have a built-in Energy Savings Plug (ESP), a unique and exclusive Condura feature that allows you to get more savings. Their split-type air conditioners, on the other hand, bring you next-level cooling and savings with the added value of durability and aesthetics.
With a name like Condura, you can rest assured that your air conditioner is built to last because, for one, their products have been examined in ten different test facilities across the Philippines. This means they're designed to work in the country's most humid, tropical climates. And, with service centers strewn across the archipelago, any issues you may have with your unit may be resolved quickly and easily.
Air conditioners are known for using a lot of electricity, which can be a problem. And when you buy a low-cost aircon, you must accept that it will not be as energy-efficient as more expensive versions. Fortunately, this isn't an issue with most of Condura's products.
Even Condura's non-inverter varieties are impressively eco-friendly. These models use the more environmental R410A refrigerant, which reduces ozone layer damage and improves overall energy efficiency. This allows you to use your unit without having to worry about a significant rise in your carbon footprint.
Why Buy Condura?
It's a brand proudly made in the Philippines
Condura has enjoyed numerous awards and accolades for its products.
Condura air conditioners are your cost-effective way for efficient and next-level cooling.
Condura's refrigerants are known to be energy-efficient and environmentally-friendly.
Their products have been examined in ten different testing facilities across the Philippines.
Condura Service Centers
Concepcion Durables, Inc.
308 Sen. Gil Puyat Ave. Makati City