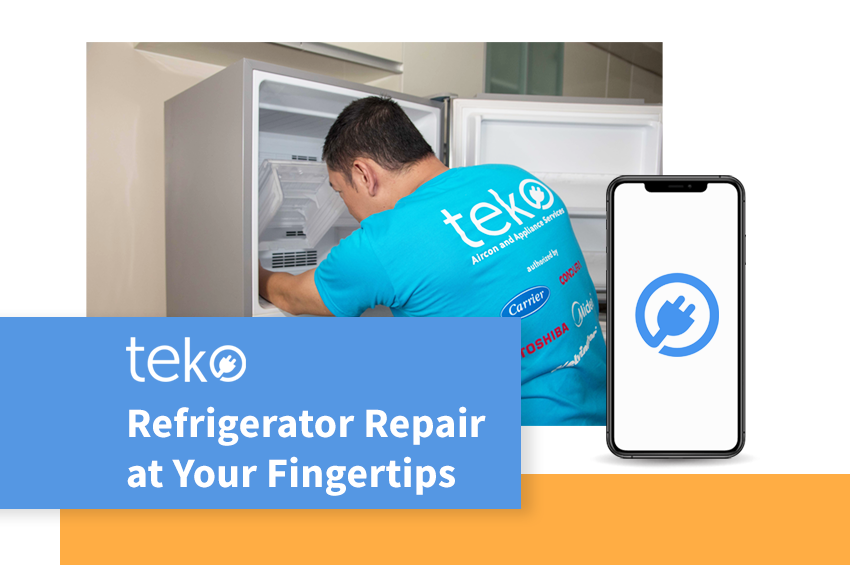 It's such a hassle to have faulty equipment at home, especially if it's the refrigerator. You can easily search for "refrigerator repair shop near me" but actually getting the service is not as easy.
If you live in a condominium, you'll need to contact the building manager's office, who may or may not be able to help you. If you live in a village, you may face a similar problem. Except if you've been friendly to your neighbors, you could get a few recommendations. The next step is to search the internet for a service near you, but you'll have to sift through a lot of results and annoying adverts.
Your next best chance is to ask your friends and relatives whether they know somebody. However, this will be time-consuming you have to check their reliability and skills first. Lucky for you, a company out there has already done that.
Teko PH, the largest aircon and appliance services provider in the Philippines, is a startup established to help you save time while avoiding the stress of hunting for appliance repair services. Although this is still a young company, it has done a great deal since its inception in 2017. According to sources, it was the co-founder's frustration of not being able to find a qualified appliance technician quickly that sparked this idea.
A Convenient Platform
We often wish that we can book appliance repair as quickly as ordering food online. In that regard, Teko is close enough.
Teko is a one-stop service platform that lets you schedule on-site and on-demand appliance professionals in three easy steps. Their user-friendly website will allow you to do this in seconds. You may also look at their transparent pricing to get an idea. Simply head over to their website and book a service. Then, you'll receive an SMS or email confirmation with a photo of the technician on the way.
Technicians You Can Trust
Thanks to their rigorous screening process, you're sure to get services from brand-certified and experienced professionals. Teko is proud of the friendliness of its personnel. You may also rest easy with their Php 2 million property protection guarantee.
Summary
Refrigerator breakdowns are a real pain to deal with. And these issues rarely happen within the warranty term. While most retail shops offer warranties and additional services, response times may be longer than expected. With Teko, refrigerator repair is a few taps away! Thanks to its convenient platform and dependable, insured service from licensed experts.